Twitch lets streamers broadcast as they play slots, poker, and sports betting. It is a lucrative move for streamers who get sponsorship deals. Online casinos give streamers bonuses and referral codes to play games in front of an audience. Streamers are reported to be making millions in such deals as companies leverage influence from popular streamers to get their brands out there. TwitchTracker reports that slots are the 10th most watched category on the streaming platform.
Even though gambling rakes in millions for both parties, many streamers have been against the practice. While Twitch has been dragging its feet about stricter policies against gambling, it has recently taken a stand to ban gambling content. The ban is set to take effect on 18th October and will ban streamers from broadcasting gambling sites with slots, dice games, or roulette not registered in the US. The move came after popular gamer ItsSliker came clean about his gambling problem and the lengths to which he went to keep the habit going.
Streamers Turned Influencers
The salvo of gambling channels on Twitch has been growing since 2018. Some channels resorted to inflating views using bots to land deals advertising casino websites with slots. As it grew, the strategy morphed into a full-fledged influencer-driven way of streaming. Streamers like Roshtein enjoyed longtime success before much of the Twitch community got wind of the cash gains in gambling content.
Stake is one of the sites that came in and struck deals with streamers to advertise its slots. Reports show that some of the most successful streamers make over $1 million monthly from sponsorship alone. Others like Adin Ross have made up to nearly a million dollars in a week. The trend got so widespread that even rapper Drake jumped into the hype train, striking a deal of his own with Stake.
Canadian celebrities and streamers are not the only ones rolling in the green, as fans can also claim rewards from their favorite casinos. Gambling has always been a pleasant way to get away and enjoy amazing array of rewards at some of the platforms highly recommended for Canadians. Thanks to favorable legislation, punters have access to some of the best Canadian online casinos.
Aside from the many no-deposit rewards, deposit matches, cash-back offers, and loyalty rewards, online casinos also offer huge jackpots. The insanely high cash prizes pegged on online slots are quite the persuasion. If the case of the British military man Jon Heywood, who won 20.1 million dollars, is anything to go by, slots like these can change your life in a single spin.
ItsSlicker's Confession
ItsSliker is an ex-Liquid member who started out playing games of chance to entertain his viewers. He soon became a problematic gambler, scamming his viewers and other streamers. The gambler came clean in a stream, saying that what he did weigh heavy on his conscience. Amid sobs, ItsSliker confessed to borrowing over $200,000 that he would use to gamble on streams.
ItsSliker lied to his unsuspecting victims that his bank account was frozen and he would borrow money to get by. Unfortunately, the people who gave him money did it assuming they were coming to the aid of a streamer strapped for cash. Lukeafkfan and Lacari are two streamers who lost money to the scheme. News of ItsSlikers antics spread through the internet and sparked discussion among streamers on the platform and on Twitter. Streamers and fans alike pushed for a ban on gambling content, and Twitch finally buckled. Aside from pushing for the ban, streamers like xQc and Ludwig Ahlgren came out and volunteered to refund ItsSliker's victims.
More Dirt Unearthed
Streamers advertising gambling content have been hit with disciplinary measures of a different kind over the years. Even so, the streaming site has never clamped down on gambling as it did with the recent announcement.
As mentioned before, streamers took a stand against gambling, with some offering compensation to ItsSlicker's victims. Other streamers had a different idea. Popular gamers Pokimane and Mizkif thought to take strict action against Twitch. While activism on social media continued, Pokimane and Mizkif floated the idea of going on strike during the holiday. It would hurt the streaming site as this is when the advertising dollars roll in. Pokimane alone would cost the site an immense amount of money if she did not play with the excessive amount of clout she commands.
Shortly after settling on the idea, some dirt would surface about streamers on both sides of the debate. One of the most notable cases was the accusations against Mizkif, who is reported to have covered up sexual harassment. Mizkif was also accused of using sexist and racist slurs in a recently leaked text conversation.
A clip also emerged showing TrainwrecksTV, a popular gambling streamer, giving Twitch employees thousands of dollars worth of cryptocurrency on his streams. Even though TrainwrecksTV claimed that the people no longer worked for Twitch when he gave out the gifts, it does raise eyebrows about the timing of the platform's response. Streamers and fans have raised questions about how much money Twitch was making from gambling streams. It has been looked at as the reason the platform has been lenient on making a real policy change.
The running theory about the whole saga is that executives at Twitch caught wind of the plans and finally decided to act. Twitch has always been able to ignore complaints about the gambling section on the site and keep business going. This time, however, turning a blind eye proved a bit too expensive and no longer a worthy risk.
Gambling is Not Going Away Any Time Soon
Twitch's policy update may read like a ban, but it doesn't necessarily have the bite to stamp out gambling on the site. Even with the updates on Twitch policy, slots, dice, and roulette are still playable on the platform just as long as casinos are compliant with US regulations. Stake is one of the companies that will not be affected by the ban as it has a US version, albeit unplayable with real cash.
One good thing that will come from the ban is more consumer protection. In America, the normalization of luck-based gambling means that getting rid of gambling on the site may prove insurmountable. Many popular games on the platform come with gambling-like mechanics that have made chancing for big wins a norm. Amazon, Twitch's parent company, has also inked a multi-year deal with DraftKings, a sports betting site reported to be in the billions.
Research on the association between gambling disorder and illegal gambling is scarce. Restrictions on what sites to play on may be helpful, but consumer protection often varies with the casino you visit. Another interesting aspect of the debate around gambling is how Twitch defines consumer protection.
Controversy on Revenue Split
Another controversy brewing within the Twitch community has to do with the platform's revenue split. Currently, Twitch offers a 50/50 split which smaller streamers find stifling to their growth. That the site has inadequate discoverability features makes things even more difficult for such streamers. Even with the right set up for quality streaming, users still find it hard to gain traction on the site. Twitch is reportedly among the sites taking a much bigger cut, with sites like OnlyFans offering an 80/20 split in favor of creators.
Users have clamored for a fairer split through Twitch's UserVoice forums. The company may have heard the complaints but refuses to budge. Users were irate over the decision and threatened to move to YouTube and help others make the change too. While unrelated to the gambling ban, the issue is evidence of the discontent that has been growing among Twitch users.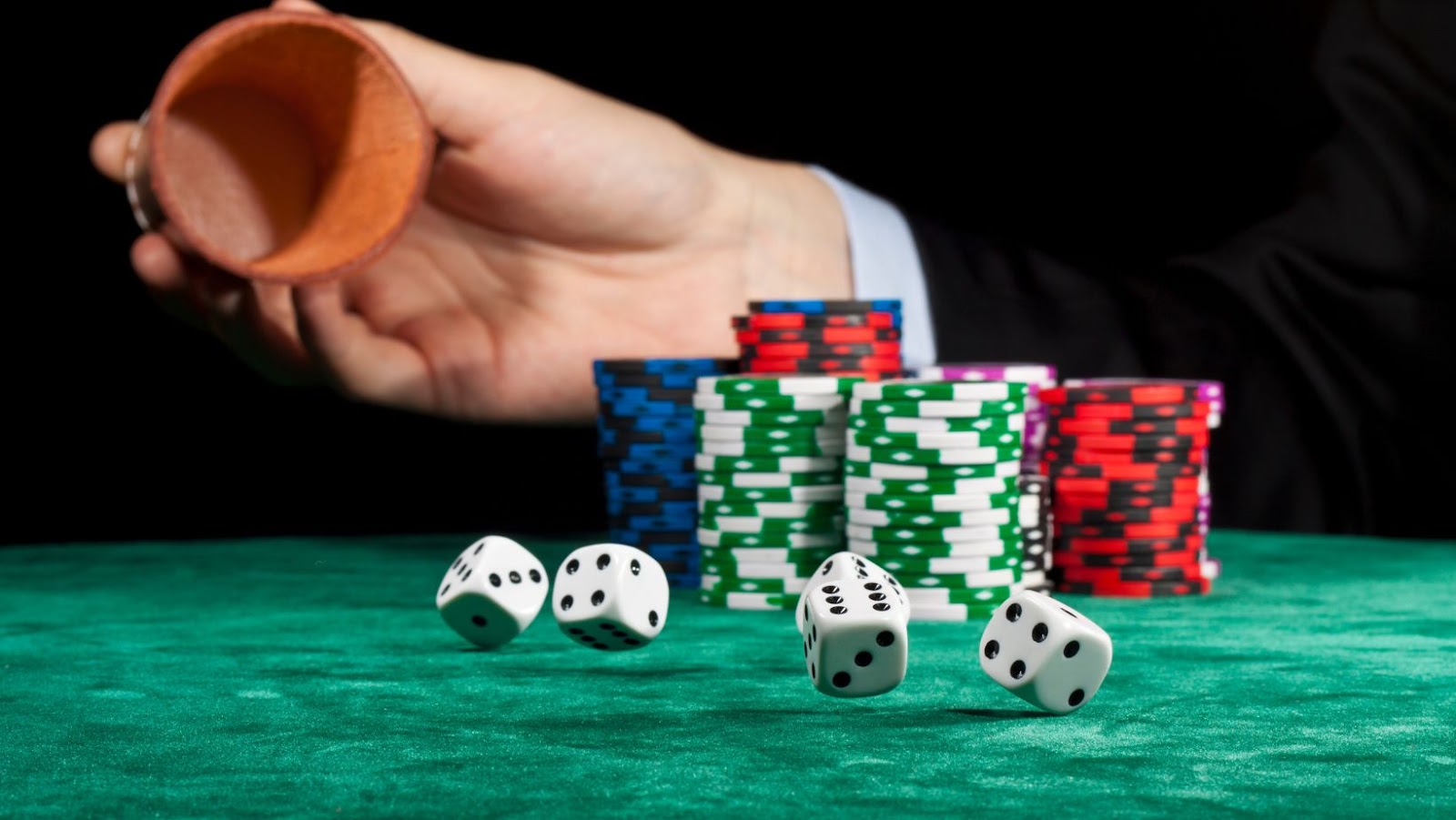 Twitch is doing its best to survive these tumultuous times without its revenue. Even so, users seem unsatisfied with the company's languorous efforts, and things seem to be boiling over. With more competition from other streaming sites like Activision Blizzard and Metacafe, it will be interesting to see what shake-ups will occur at Twitch.
Perhaps the streaming platform will adopt more policy changes to lessen user discontent. Such changes may come sooner if big-name streamers can stage protests as they have about gambling content on the site. However, the current state of things indicates that a mass exodus is looming large.
Conclusion
The coming months are bound to be fascinating as we watch the company deal with the issue of gambling content on the site, among other woes. The top streamers at the site have the influence, which may be the key to getting Twitch to revise its policy. If things carry on as they have, streamers will likely give up on the site and migrate to other platforms.