Yalochat, a fast-growing conversational commerce startup, recently landed $15 million in investment led by B Capital. This investment has only bolstered Yalochat's reputation as an emerging leader in conversational commerce.
In this article, we'll explore the reasons behind the investor confidence in Yalochat and what makes the service unique from its competitors.
Yalochat, a fast-growing conversational commerce startup, lands $15 million led by B Capital
Yalochat is an emerging conversational commerce platform revolutionizing how companies interact with their customers. Through Yalochat, businesses and customers can have meaningful conversations across channels, leveraging artificial intelligence and natural language processing to improve customer experience. With their advanced technology, Yalochat offers a competitive edge in conversational commerce and sets a new standard for quality customer interactions.
Yalochat's powerful omnichannel approach provides customers a seamless and unified experience as they navigate from one platform to the next. Their robust platform allows companies to create highly personalized experiences with advanced analytics tools for insights into customer behavior. This enables them to develop better relationships with their clients and gain deeper understanding into how customers engage with their business over time. Furthermore, Yalochat has automated tools for routing conversations appropriately based on topic or context, allowing them to respond quickly and effectively to inquiries from different customers.
Overall, Yalochat provides a comprehensive platform designed to improve customer satisfaction while driving increased conversions and revenues through more effective conversations within an expanding marketplace—all without sacrificing quality or convenience.
What is conversational commerce?
Conversational commerce is a new type of customer interaction tool, combining the convenience of messaging with the ecommerce capability of stores. It allows customers to interact with businesses through various messenger platforms such as Facebook, Apple Business Chat, WhatsApp, and more. In addition, conversational commerce has been increasingly recognized as an effective sales channel by providing a direct connection and simple buying process.
Businesses are looking for ways to use conversational commerce to optimize customer experience and create new growth opportunities. However, for users to have a successful conversation with customers, they must have access to advanced features such as natural language processing (NLP), personalized conversations and rapid response time. Yalochat provides all this in an easy-to-use platform that enables users to engage in meaningful conversations anytime.
Yalochat's competitive advantage lies in its extensive library of integrations which allow applications from different vendors — such as web tracking services, payment gateways and CRM systems — to be connected directly with your chatbot platform automatically. As a result, companies can easily customize their conversational experiences without constantly writing hundreds of code lines daily or hiring a full-time developer! Yalochat also offers over 3000 support conversations backed by AI technology at no extra cost. With all these features combined, companies can quickly set up efficient automated workflows on Yalochat's innovative platform – making the job easier while saving money!

Yalochat's competitive advantage
Yalochat, a fast-growing conversational commerce startup, recently raised $15 million in their latest funding round led by B Capital. Yalochat is one of the leading platforms in this space and they have managed to secure a competitive edge in the market with their unique solutions.
This article will explore what makes Yalochat's solutions stand out from their competitors.
Automation
Yalochat is a powerful conversational commerce platform that helps businesses get the most out of customer conversations. In addition, it offers advanced automation tools that enable businesses to deliver personalized and timely customer experiences at scale.
The platform's automated conversation flows can quickly deliver content and track engagement metrics. At the same time, its real-time chats ensure customers can access relevant staff members when they need help. With automated notifications, Yalochat keeps customers updated on important events, such as orders or sales updates, without making them wait for a response. Its seamless integrations with other applications enable businesses to better understand customer behaviour through data-sharing and analytics.
Moreover, Yalochat supports a wide array of automation features such as auto-assigning customer conversations according to customer types or general categories, auto-suggesting specific content based on customer questions or needs, supporting multi-language conversations using AI language recognition capabilities. Other automation functionalities include providing automated assistance in visitor onboarding flow, answering frequently asked questions (FAQ), automating appointment scheduling and booking processes, etc.
These features help make Yalochat an ideal choice for businesses looking to create an efficient and engaging conversational commerce experience for their customers.
AI-powered chatbot
Yalochat enables conversational commerce by offering an AI-powered chatbot to respond to customer queries and requests 24/7. This ensures that customers do not have to wait for live agents and can resolve their issues quickly.
Yalochat's chatbot leverages natural language processing (NLP) technologies to accurately and quickly identify user intent and direct customers to the relevant product or service. Additionally, with Yalochat's marketing automation engine, customers can have tailored one-on-one conversations with their chosen brand via various messaging platforms. All this helps increase customer engagement and loyalty.
Yalochat also offers dynamic message personalization capabilities that enable businesses to provide personalized content based on various customer attributes. This ensures that your messages reflect the exact needs of each customer. Within seconds they will be presented with accurate product information and recommendations that best suit their needs. Moreover, businesses can gather valuable insights into what their customers care about by analyzing user interactions across all channels.
By combining its AI-powered chatbot with its marketing automation engine and dynamic message personalization workflow, Yalochat gives businesses a powerful competitive advantage in conversational commerce, increasing customer engagement, improving conversion rates, and boosting sales in no time!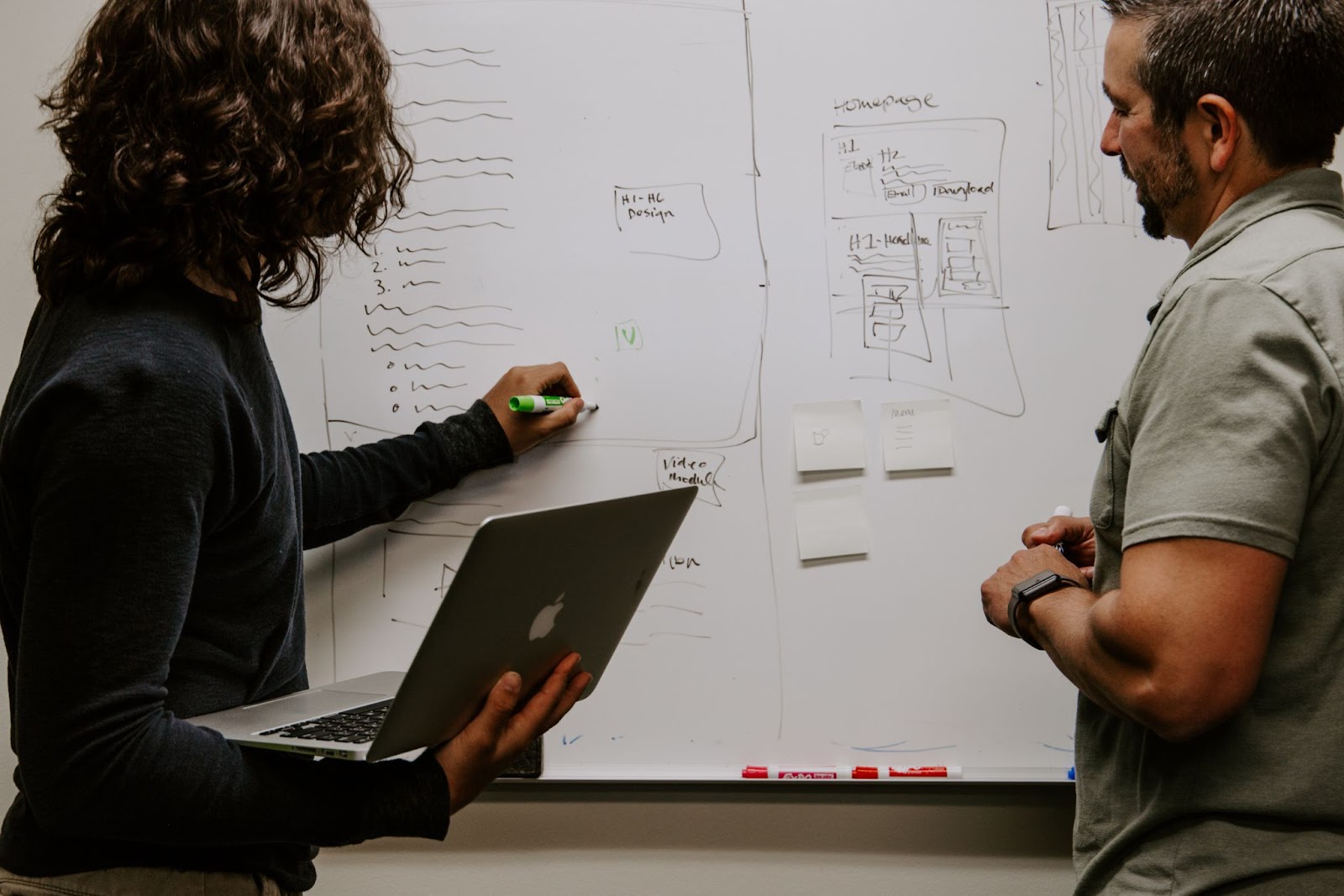 Personalization
Personalization is a key ingredient in Yalochat's competitive advantage in conversational commerce. Using customer queries, Yalochat can then provide personalized responses depending on the specific query of the individual user. In addition, our platform can optimize customer engagement and loyalty by proactively anticipating customer needs through personalization algorithms and considering customer history or purchase trends.
Yalochat also deploys artificial intelligence (AI) technology to analyze millions of conversations in real-time and provides automated, individualized responses that reflect the conversational context. This enables us to generate rich, personalized customer experiences and helps them focus on what matters most — getting their questions answered quickly.
Through our rich AI-powered conversational engine that enables natural language processing (NDP), Yalochat proactively reaches out to customers with automated personalized messages based on their behavior and preferences to deliver more meaningful interactions. This helps us create highly tailored user experiences that keep them engaged over time.
Using AI-driven intelligent personal assistants, we can provide deep insights into a customer's behavior profiling which can be used for better targeting or segmentation tactics such as cross-sells / upsells, promotional offers, discounts etc. We also offer deep integration capabilities for our partners' services such as ERP or CRM solutions, enabling better insights across an organization's entire product portfolio. This powerful blend of AI and personalization empowers Yalochat with a tremendous competitive advantage in providing best-in-class conversational commerce capabilities that facilitate rapid growth in companies' sales channels while simultaneously creating contextualized engagement between users and bots during every interaction touchpoint.
Yalochat's recent $15 million funding
Recently, Yalochat, a fast-growing conversational commerce startup, has landed $15 million in funding led by B Capital. This funding is a testament to the competitive advantage of Yalochat, which has enabled the company to quickly become a leader in the industry.
It is time to look closely at Yalochat's competitive advantage and how it has contributed to their success.
Details of the funding
Yalochat, a provider of Artificial Intelligence (AI)-driven conversational commerce solutions, recently secured $15 million in Series C funding. The funds were raised from Sequoia Capital China and Susquehanna International Group LLP. This investment aims to help Yalochat expand its AI-driven customer engagement offering and continue providing innovative solutions to stay competitive in the conversational commerce industry.
The funding will allow Yalochat to establish a presence in more countries and increase its investments in advanced technologies like natural language processing and deep learning networks. These capabilities will provide the basis for Yalochat's future AI-driven chatbot platforms that overcome traditional customer service and sales challenges such as low response rates, incomplete data, low user engagement rates, high wait times etc.
Yalochat's massive customer behavior data knowledge also offers unique advantages in conversational commerce. The company can use this data to improve its AI-based natural language processing models and provide personalized services including real-time recommendations, reviews, smart conversations and automated responses tailored specifically for every customer. For example, customers will get a superior shopping experience based on an AI platform powered by intelligent customer insight.
Overall, this new funding indicates the growing potential for AI-driven customer service platforms and customer engagement tools offered by Yalochat. With this new series C funding from Sequoia Capital China and Susquehanna International Group LLP, Yalochat will remain at the forefront of the conversational commerce industry with its innovative strategies for personalizing digital communication experiences between enterprises and customers alike.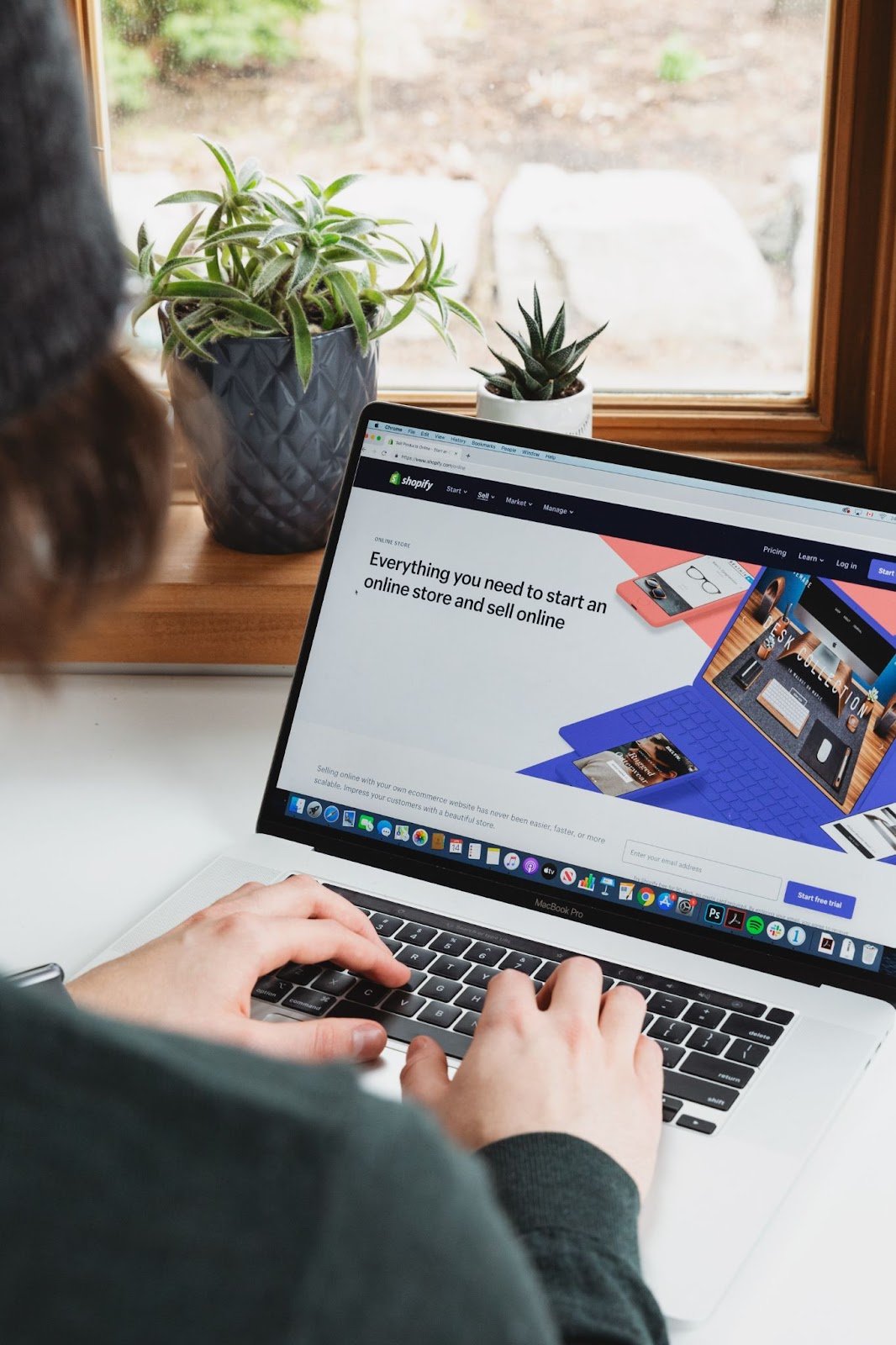 What this means for Yalochat
This recent $15 million funding for Yalochat is a major milestone for the company, as it has secured its place in the quickly growing area of conversational commerce. It's well-positioned to capitalize on this trend and build a platform to help retailers and other businesses engage with their customers through automated messaging services.
Yalochat's success in raising this level of funding allows them to create an even more powerful platform, providing features like real-time customer service through automated messages sent directly to customers' phones. This feature is particularly useful for retailers who want to ensure their customers receive personalize service during any interactions they may have throughout the transaction.
This funding also positions Yalochat to remain competitive in the conversational commerce market by allowing them to take advantage of existing technologies such as AI and machine learning while simultaneously exploring new opportunities in various areas such as virtual assistants, chatbots, and interactive marketing campaigns. In addition to these capabilities, Yalochat can provide valuable insights into customer behavior, allowing businesses to better understand their target demographics.
Overall, Yalochat's recent $15 million funding allows them expand their capacity both technologically and economically. This is expected to lead to increased customer engagement and create a solid foundation for long-term success in conversational commerce.
Conclusion
The success that Yalochat has had in obtaining funding of $15 million led by B Capital shows the potential of the conversational commerce space.
Yalochat, a fast-growing conversational commerce startup, has managed to identify and capitalize on its competitive advantages in the market to create an innovative and successful product.
In this article, we have taken a look into the competitive advantage that Yalochat possesses and how it has contributed to the success they are currently experiencing.
Summary of Yalochat's competitive advantage
Yalochat is an effective conversational commerce solution for businesses due to its comprehensive features and user-friendly platforms. Yalochat combines chatbot automation with real live agents, allowing it to provide engaging, personalized customer experiences that are cost effective and efficient.
Yalochat leverages its expansive network of AI-powered chatbots, who serve as virtual assistants that can help customers find the services or products they need most effectively. Additionally, these bots can read customer's emotions and offer appropriate answers to any pressing inquiries, paving the way for improved customer satisfaction rates.
The platform's comprehensive suite of mobile apps further enhances Yalochat's competitive advantage. These apps allow customers to chat with a bot on their schedule—whenever they are ready—furthering their convenience while allowing companies to reduce operating costs by automating many routine tasks such as scheduling appointments, returning items, etc. Furthermore, optimized tools such as Business Dashboard help businesses enhance visibility into conversations directly within the platform enabling them to better understand customer behavior and simplify complex sales processes. Ultimately, these features create the ideal foundation for successful conversational commerce ventures.
Summary of Yalochat's recent funding
Yalochat recently announced a Series C funding round of $50 million, bringing its total capital raised to date up to approximately $84 million. The company plans to use the funds to expand its real-time conversational commerce platform across messaging platforms and integrations, including WhatsApp, Facebook Messenger, Twilio SMS and Ivrbot.
With this financing round, Yalochat can continue developing machine learning technology that empowers real-time conversations throughout the customer journey. The company believes this will be the next competitive advantage in conversational commerce and customer service solutions. The infusion of funds also allows Yalochat to maintain its focus on providing customer service solutions for large enterprises and corporations in multiple countries.
Various businesses have already adopted Yalochat's wide-reaching platform within hospitality, travel, retail and automotive industries. Some notable customers include Trivago, Air Asia, Udemy and Lamborghini. As their presence extends further into growing markets worldwide, Yalochat looks forward to meeting more enterprises' needs for highly personalized customer service experiences through their increasingly sophisticated AI-powered conversational intelligence solutions.
tags = Yalochat, five-year-old, Mexico City-based conversational commerce platform, Coca-Cola and Walmart to upsell, collect payments, yalo series capitallundentechcrunch, WhatsApp, Facebook Messenger and WeChat in China