Top 10 Fortnite Players of 2022
Fortnite has over 200 million players. Some of them are famous on streaming platforms like Twitch, and you've probably seen many clips of their best plays. To be one of the top 10 in such a popular sport is an incredible achievement.
If you've been playing the game for at least three years, some of the names on this list will seem familiar to you. But if not, you'll discover some of the people who have achieved excellent results in 2022.
In no particular order, these have been the best Fortnite pro players of 2022.
Commandment & Avery
Commandment and Avery are two young players who have had their first big breakthrough in 2022. In August, they placed first at C3S3: FNCS Grand Finals North America East and won $160,000 in total.
This result definitely suggests that they have decent skills but we will need to see what else they can achieve before ranking them in the top 5. But with this victory, their top 10 for the year is pretty much assured.
Mero & Bugha
Mero and Bugha is a lethal combination that had a lot of great results in 2022. The first of these results was the 1st place they got at C3S1: FNCS Grand Finals North America East. Then they went on to finish 3rd at C3S2 FNCS Grand Finals North America East. At the 3rd edition of the tournament in 2022, the duo finished 3rd.
These results showed a lot of consistency that can only be the result of skill. RNG alone cannot give you so many top placements. In the case of Bugha, his legendary skills are already known by all, thanks to his victory at Fortnite World Cup Finals Solo, the 2019 competition that offered tens of millions of dollars in prizes.
Bugha finished that tournament in 1st place and received $3 million for his efforts. This was the biggest prize offered to a single athlete at an esports event in the history of the industry. Bugha went on to win the Esports PC Player of The Year award in 2019 for his accomplishment.
As for his Fortnite partner, Mero, he became well-known in 2021 after he finished 4th at C2S5, 1st at C2S6, 1st at C2S8, and again 1st at FNCS: 2021 Grand Royale NAE. These last two trophies, however, were shared with Bugha and some other players who joined in to complete the trio.
It's pretty clear that Bugha's impact is major on this duo's success. But that doesn't diminish Mero's merits. After all, it is not easy to learn how to synchronize with one of the best players in the world.
If you'd like to bet on Bugha or professional Fortnite tournaments in general, click here.
Veno & Aqua
Veno and Aqua have made a name for themselves in 2022 by winning the title at C3S2 FNCS Grand Finals Europe. This was a top-level event that featured a lot of exceptional duos from teams like Falcons, Astralis, Nigma Galaxy, Become Legends, MOUZ, Guild, and other well-known esports organizations.
To win at such a high level is definitely not easy, and one such result is enough to be worthy of inclusion on a list of the top 10 Fortnite players of the year.
Both of these players had had some level of success before winning this tournament. In 2021, Aqua finished 3rd in C2S8 Europe, and Veno finished 5th in C2S7 Europe. In an esport like Fortnite, such placements are very hard to get because of the huge number of participants.
People often get confused when they see that a player finished 5th and don't understand why he is considered so good. That's because they're used to other esports, where 5th out of 8 or 12 teams is not that impressive. But in Fortnite, the number of participants is usually much higher. We're talking about 30+ teams here.
TaySon & Chapix
TaySon was a sensation in 2021, winning two big trophies. The first time he won at C2S5 Europe, while the second time, he won at FNCS Grand Royale EU. Both of these results were obtained in collaboration with Champix, so we could say that both players have been among the world's best for at least 18 – 24 months.
In Chapix's case, he also finished 22nd at Fortnite World Cup Finals Duos in 2019.
In 2022, this duo finished 2nd at C3S2 Europe and received $100,000. Then, at Gamers8 2022, Chapix finished 2nd in collaboration with zAndy, winning $75,000.
Overall, the results could have been a bit better, but considering the previous successes and the fact that the good form has been maintained to a large extent in 2022 as well, TaySon and Chapix deserve their spot in the top 10 Fortnite players of 2022.
EpikWhale & Malibuca
EpikWhale needs very little introduction at this point. After all, he finished 3rd at Fortnite World Cup Finals Solo and 12th in the Duos competition of the event. And he didn't stop there. In 2020 and 2021, this player continued to win smaller tournaments that offered between $10,000 and $35,000 to the winner.
Then, in 2022, in association with Malibuca, EpikWhale finished 1st at Gamers8 and 3rd at Gamers 8 Zero Build. He also finished 3rd at C3S2 NAW, but this time in collaboration with Arkham, a competitor he had played with before.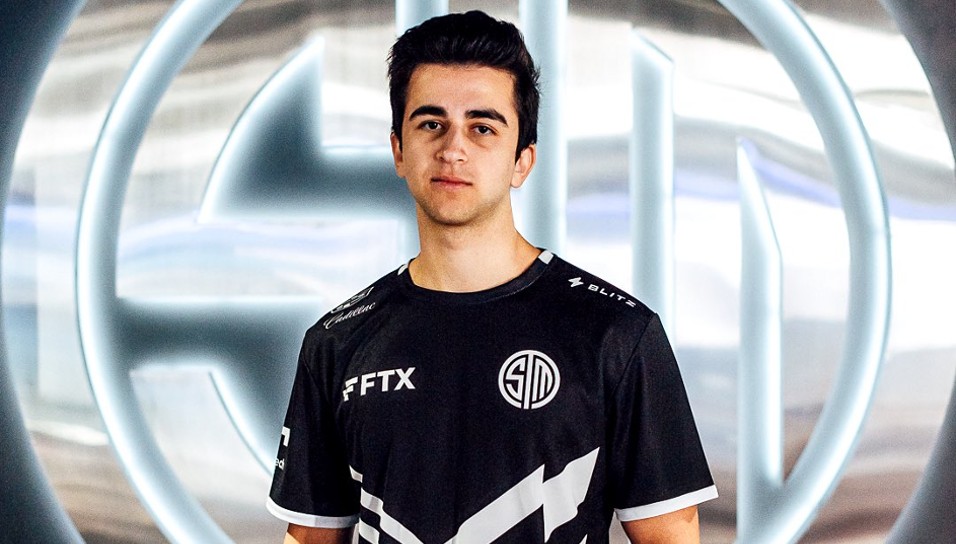 Other Notable Players
Apart from the ten players listed above, the year 2022 has had all sorts of other Fortnite players who demonstrated great skill and who might end up finishing the year in the top 10 or at least the top 20. There's still a $1 million tournament to be played (FNCS 2022 Invitational), and its results will show us who the best competitors are.
Some of the players who may prove to be capable of winning that tournament are those that finished in the top 4 at other big tournaments throughout the year. The list includes:
PaMstou
Fatch
Dukez
Clix
Trippernn
Th0masHD
Merstach
Hottie
Elokratz
Pinq
Nebs
Stompy
Setty
Kami
Teeq
Hellfire
KovaaksXD
Refsgaard
zAndy
Skram
Andilex