TTtech Auto is a rapidly growing German-Austrian technology company impacting the automotive industry. Recently, the company has started strengthening its presence in South Korea by partnering with several carmakers in the area.
In this article, we will explore the prospects of TTTech Auto's reinforcing its relations with carmakers in South Korea and the benefits that could arise from such a move.
Overview of TTTech Auto
TTTech Auto is an Austria-based automotive technology provider, specializing in innovative solutions for safety and connectivity. With a worldwide presence and partnerships with leading carmakers, TTTech Auto takes the lead in developing safe, sustainable mobility solutions. Established in 2011, the company has grown rapidly to become one of the major players in the global automotive industry.
In South Korea, TTTech Auto is already working with prominent carmakers such as Hyundai Motor Company and Kia Motors to develop new technologies for future vehicles. This includes embedded software platforms for powertrain control and advanced driver assistance systems (ADAS). In addition to this, TTTech Auto is also engaged in joint research projects with universities and other partners in South Korea to explore new use cases for Connected Mobility technologies.
Through these partnerships and projects, TTTech Auto continues to strengthen its relations with carmakers in South Korea emerging as a leader within the mobility technology industry. The company's groundbreaking work promises enhanced safety features and improved driving experience for drivers across South Korea.
Overview of South Korea's auto industry
South Korea is well known for its mastery in the automobile industry. With the global demand for smaller, fuel-efficient cars on a rapid rise, South Korea has established itself as the fastest growing auto market in Asia. This is mainly due to the expansive automotive infrastructure and support programs including those from the Korean Government.
South Korea's auto industry has heavily invested in R&D, which has driven innovation across all industry areas, from components development and design to manufacturing process improvements. This dedication to technological advancement puts South Korea at an advantageous position for growth and transformation. Currently, 13 carmakers are producing cars domestically within South Korea with hundreds of component manufacturers dedicated to developing high-quality components for these companies and other markets globally.
The market shows promising growth prospects with strong customer demand continuing to exist while improving economic conditions. As a result, domestic car sales have consistently increased since 2011 with 70% domestic market share currently held by four major Korean automotive companies – Hyundai Motors, Kia Motors, GM-Korea and SsangYong Motor
Company – accounting for more than 80% of total production in 2017 alone.
With this increasing level of innovation occurring rapidly throughout South Korea's evolution within the Asian auto sector, TTTech Auto is looking to strengthen their current automotive technology partnerships as they continue their international expansion into new markets throughout Asia and beyond.
TTTech Auto strengthens relations to carmakers in South Korea
TTTech Auto has established solid partnerships with South Korean carmakers due to their commitment to driving innovation in the automotive industry. They strongly focus on delivering high-quality solutions and actively engage with leading carmakers in South Korea to develop new technologies.
This article explores TTTech Auto's current relationship with carmakers in South Korea and what this could mean for the future of their collaboration.
Current partnerships
TTTech Auto, a software company specialized in automotive networks and systems, has formed lasting partnerships with major South Korean carmakers such as Hyundai, Kia Motors and Ssangyong. This is essential to the trajectory of its business in strengthening relations with South Korean carmakers.
The goal is to provide safe and secure vehicle systems while improving efficiency and performance. For example, TTTech's FlexRay Protocol already offers faster deployment than Ethernet. As a result, the technology can help automakers increase the speed at which automobile on-board network software is uploaded and implement ECU data readout for diagnostics faster than other 3rd party provider solutions.
Furthermore, TTTech Auto works with partners like Affiliated Computer Services (ACS) to offer efficient services for managing in-vehicle programming of applications easily and cost effectively from anywhere in the world with automation. This helps remove costs associated with traditional running activities involving manual or semi-automated processes from remote locations outside headquarters or expensive control centers.
In addition, with modern tool sets such as the MultiLane Connector developed by TTTech Auto, carmakers can achieve higher flexibility and higher quality at reduced cost for standardizing their test environments worldwide.
With their growing influence in the automotive industry combined with technological advancements such as 4G LTE networks entering the market shortly after launch, TTTech Auto's initial investments have grown to reputable recognition in South Korea's autonomous vehicle market – providing strong relations that are sure to continue growing in years to come.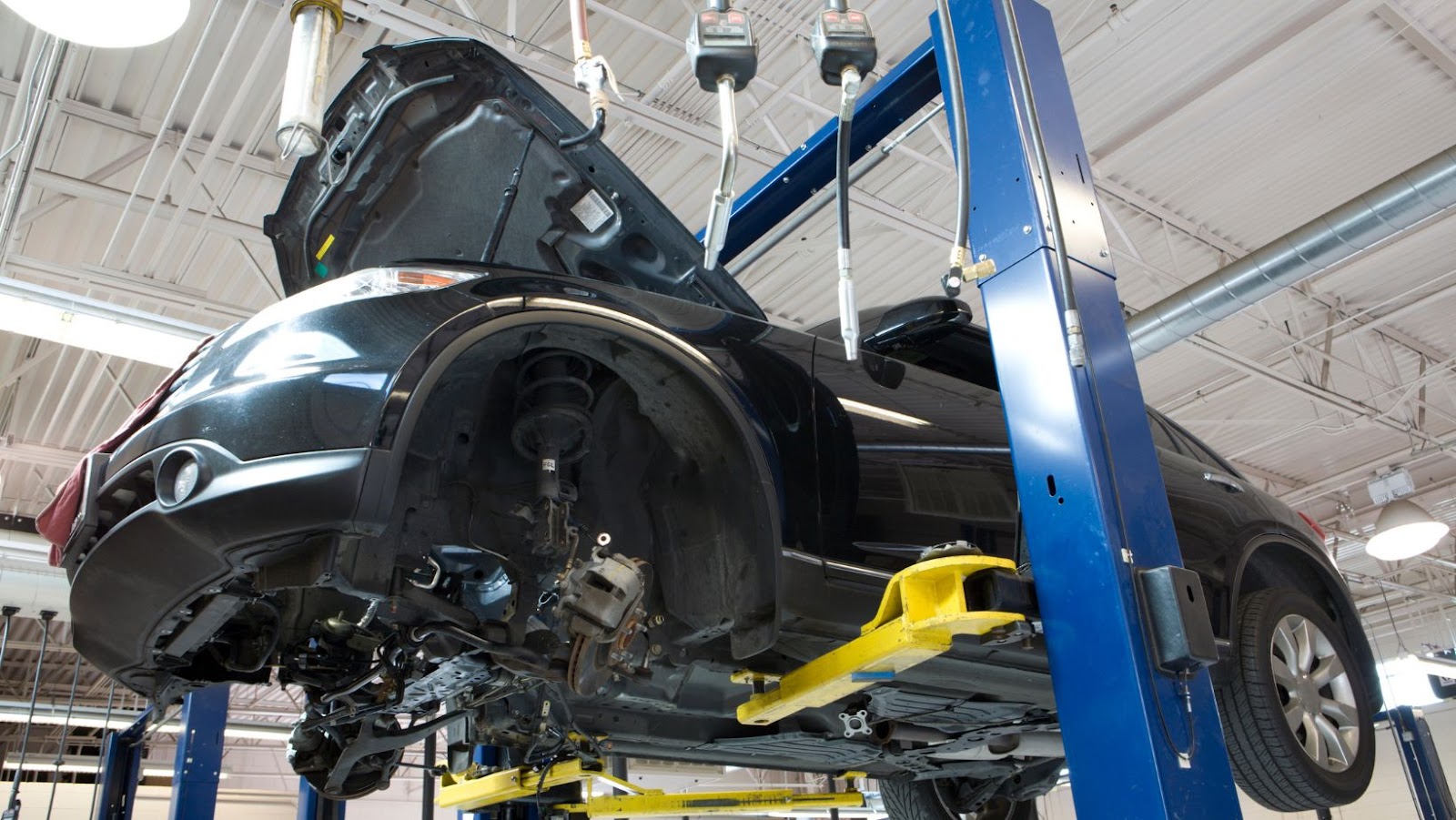 Areas of collaboration
TTTech Auto, a subsidiary of the global leader in technology-driven safety solutions for the automotive industry, has forged long-term collaborations and partnerships with several top South Korean carmakers. The main areas where these collaborations bring effective and meaningful results are connectivity solutions, cyber security, advanced driver assistance systems (ADAS) and innovation.
Connectivity solutions offer vehicle owners real-time data on their cars and their immediate surroundings, such as traffic information and road conditions. As this data is shared between vehicles and other connected devices, it helps reduce collisions by providing drivers with more information about potential dangers ahead.
Cyber security ensures that secure networks are present in all aspects of automotive data – from communication protocols to embedded software – allowing for safe storage, efficient transfer and manipulation of customer data across multiple applications. Furthermore, as South Korean automakers move towards autonomous driving systems that rely heavily on secure communication networks, TTTech Auto works closely with them to safeguard consumer protections while still meeting customer needs.
ADAS capabilities allow drivers to make decisions faster while being safer on the roads. This includes lane-keeping assist functions that detect lane changes to provide warnings or corrections when needed and adaptive cruise control which adjusts speed accordingly to adapt to changing traffic flow conditions or road restrictions. Lastly, TTTech Auto provides partnership services for research into innovative technologies such as vehicle-to-infrastructure (V2I) connections so passengers can get real time route updates while they're seated inside the vehicle; Electronic Stability Control (ESC); Automated Emergency Braking (AEB); Park Assist; Predictive Maintenance Systems and Smart Camera Surveillance Systems. By deepening these relationships between key players both sides benefit from a wealth of operational know-how coupled with technological advancements that could revolutionize the industry for years to come.
Challenges Facing TTTech Auto's Relationships with South Korean Carmakers
As TTTech Auto continues to strengthen its relationships with carmakers in South Korea, it will face a few challenges to remain successful. These challenges range from cultural differences to economic instability, impacting TTTech Auto's ability to build and maintain successful long-term relationships with South Korean carmakers.
This article will discuss the various challenges and how TTTech Auto can overcome them to sustain its relationships in South Korea.
Technological challenges
High competition within the South Korean motor vehicle industry has created a need for carmakers to continually innovate. In addition, automobile manufacturers are acutely aware of the impact emerging technologies such as autonomous driving, Next-Generation Connectivity, and Digital Transformation can have on their business. Therefore, to address this issue, the TTTech Auto manufacturing platform is actively promoting adopting its communication systems and software solutions to support the design and production of smarter cars with better driver and passenger experiences.
However, regarding TTTech Auto's relations with carmakers in South Korea, certain technological challenges need to be considered. For instance, local automotive companies have invested heavily in developing electric mobility-related advancements; hybrid powertrains and architectures already feature heavily in many Korean vehicles. As a result, now more than ever there exists an urgent need for cooperation between traditional carmakers and tech startups such as TTTech Auto that can help drive innovation and disruption within the sector.
In addition to this conversation surrounding the development of new technologies necessitated by changes occurring both inside and outside of South Korea (which include stakeholders' security concerns related to artificial intelligence (AI) & 5G connectivity deployments), TTTech Auto's relationships with domestic automakers also face other challenges related to disruptions caused by changing customer expectations as well as legislative developments at political level. Despite these difficulties however, there is potential for technology providers like TTTech Auto to become deeply involved in strengthening both existing relationships that exist between carmakers & suppliers/ distributors as well as new partnerships that could be beneficial for both parties involved in terms of technological advances and cost-efficiency considerations over the long-term period.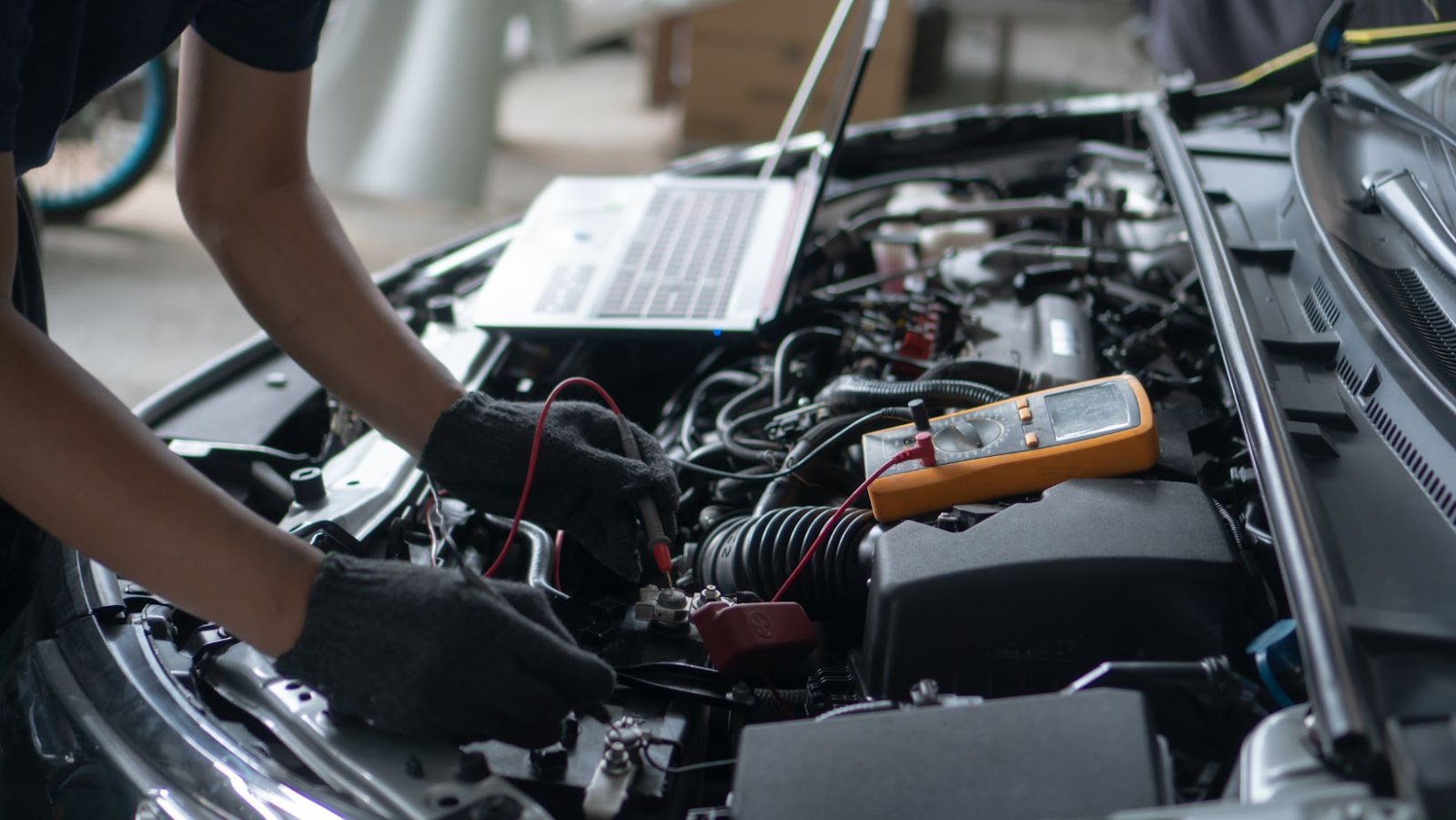 Political and regulatory challenges
South Korea has some political and regulatory challenges that could impact TTTech Auto's relationships with its carmaker partners. The South Korean government has the power to pass legislation that could directly affect TTTech Auto's operations in the region. Similarly, regulators can take specific steps to enforce laws or limit any activities deemed non-compliant. In addition, South Korea is known for its conservative approach to regulation, which could complicate TTTech Auto's ability to secure long-term partnerships with carmakers.
Additionally, carmakers in South Korea have had long-standing relationships with traditional suppliers that are unlikely to be disrupted easily by outsiders. However, as an outsider entering the industry, TTTech Auto may have difficulty establishing quality working relationships with local carmakers due to existing trust networks between established suppliers and car makers.
Existing suppliers may also be unwilling or unable to change their processes quickly enough to compete against newcomers like TTTech Auto. As such, it may take longer for TTTech Auto to become established as a reliable partner for local car makers than it would if it were dealing with more open markets elsewhere.
Cultural differences
South Korea has a unique business culture that is influenced by traditional values and well adapted to the constantly changing modern marketplace. As such, TTTech Auto may face certain cultural differences in building and expanding relationships with South Korean carmakers.
First and foremost, TTTech Auto needs to understand the traditional hierarchy in South Korean boardrooms. Although decisions are typically made by senior-level management, recognition of authority in decision-making is paramount and consensus between lower management positions should be obtained before making any decisions. Additionally, due to Confucianism powering much of the attitudes of those in management positions in South Korea, loyalty and longevity of relationships can play a major role in decision making; thus frequent contact with the same contacts would be key for successful collaboration.
Furthermore, approachability to higher-level executives within carmaker companies can be hard due to extensive gatekeeping processes installation from larger corporations. To make headway with more seasoned professionals within these industries, a more consultative approach within interactions may need to be adopted versus traditional sales tactics as it cites greater empathy towards peers who will not budge on their position unless there is an understanding of mutual benefit for both parties.
Accessing the right connections can be difficult because relationships need time to build and trust needs time to develop. Knowing who knows who and leveraging existing contacts from other industries could help increase accessibility into this network further as well as ensure that projects remain on track with good communication practices being front of mind at all times.
Opportunities for TTTech Auto to Strengthen Relationships with South Korean Carmakers
Digital transformation is becoming increasingly important to the automotive industry, and TTTech Auto has established itself as a leader in the space.
The South Korean car market is highly competitive and TTTech Auto has the opportunity to forge strong relationships with carmakers to meet their needs.
This article will explore the potential opportunities for TTTech Auto to further strengthen its relationships with South Korean carmakers.
Technological opportunities
South Korean carmakers are renowned for their cutting-edge technology and TTTech Auto could capitalize on this to strengthen its relationship with them. Furthermore, by offering innovative technological solutions, TTTech Auto could earn the respect of carmakers beyond that of a regular partner.
TTTech Auto can further extend its co-operation by introducing new technologies and features in the cars it produces. This could include introducing advanced safety systems, driver assistance systems, automated driving functions or even ways to increase vehicle efficiency and resource management. Furthermore, by taking a long-term view and working with South Korean partners, they can seek opportunities and knowledge exchange related technologies that neither side may have considered.
Other technological opportunities include engaging in collaborative research projects with South Korean universities and other institutions to create mutual benefits for both parties. This open source approach allows for joint development of new products, cost savings for both sides, creation of new jobs, and increased knowledge exchange between academia, industry and private investors in South Korea.
In addition to cost effectiveness and technical benefits accruing from the venture into South Korea's market of automotive technology, this could be an opportunity to open up their international presence in Asia; leveraging TTTech Auto's brand name recognition around the world will benefit both companies in terms of marketing exposure by boosting social media reach and preparing ground-breaking innovation news releases using network power such as sharing hype campaigns — all targeting at increasing credibility within a highly competitive automotive technological context.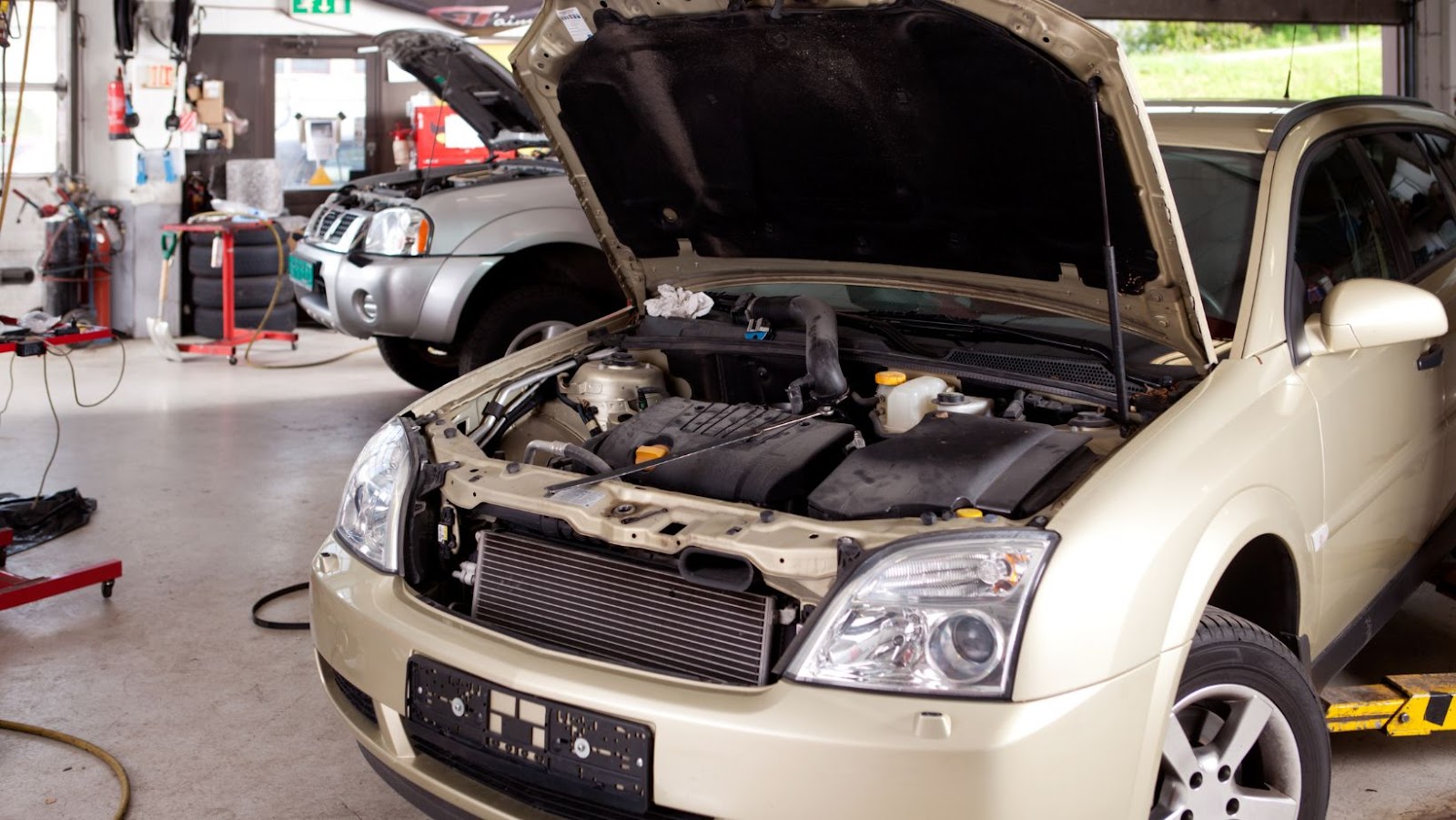 Cultural understanding and collaboration
Culturally understanding and collaborating with South Korean carmakers is key for TTTech Auto to improve and strengthen their working relationships. South Korean culture places great importance on maintaining healthy employee relationships and demonstrating loyalty to the company/brand. In terms of TTTech Auto's relationship with these carmakers, they must be willing to understand the complex nature of this large, multi-layered East Asian country and its business practices.
With an understanding of the culture, TTTech Auto can offer their partners more effective solutions, faster problem solving capacities, conducive working environments and an ability to spot unique opportunities that might not have been noticed otherwise. To further foster collaboration across this divide, TTTech Auto must prioritize creating meaningful relationships with both individuals and teams in the South Korean automotive industry utilizing two strategies:
Understanding cultural differences so that specific strategies may be tailored for local markets; and establishing trusted, knowledgeable resources that can help bridge any potential conflicts or misunderstandings in the important conversations that happen between countries.
These resources should be able to connect people from different backgrounds to create successful outcomes for both parties. Moreover, ensuring collaboration between teams from different countries are adequately fostered will help build the kind of trust needed for long-term success in this market.
Government and regulatory support
South Korea is one of the world's most innovative countries regarding technology. As such, the government plays an important role in encouraging international collaborations that can help spur innovation.
The South Korean government offers various incentives for international businesses to establish themselves in the country's tech ecosystem, such as various grants and subsidies for research and development initiatives. They also strongly advocate for energy-efficient technological solutions and support their carmakers with regulatory frameworks to encourage low-carbon vehicle technologies.
By engaging with the relevant ministries responsible for transport, infrastructure and environment in South Korea, TTTech Auto can build credibility by demonstrating knowledge of related topics and understanding existing research initiatives. Doing so would allow TTTech Auto to demonstrate they are more than just a foreign business setting up shop – they understand local carmakers' existing needs. Moreover, they are committed to finding innovative solutions that benefit both parties.
Additionally, forging relationships with key stakeholders at relevant ministries could open doors towards talks on partnerships that may lay a future foundation for collaborations between South Korean automakers and TTTech Auto.
Conclusion
After conducting an in-depth analysis of TTTech Auto's current relations with carmakers in South Korea and the growth potential, it is clear that the company is in a good position to strengthen its presence in the South Korean market.
The company has successfully partnered with some of the biggest names in the automotive industry, giving it a significant advantage in terms of resources, experience, and technology. Furthermore, the increasing demand for advanced technologies in the automotive sector in South Korea shows that there is ample opportunity for TTTech Auto to further enhance its ties to carmakers in the region.
Summary of TTTech Auto's current and potential relationships with South Korean carmakers
TTTech Auto's current partnerships with South Korean carmakers, including Hyundai and Kia, provide the company with opportunities to research, develop and produce products that enhance vehicle safety, automation and connectivity.
In addition to these existing relationships, the company is actively building relationships with additional carmakers in South Korea and looking for new partners outside the country.
TTTech Auto's platforms are designed to be future-proofed and easily integrated into vehicles with multiple systems from different manufacturers. Besides improving existing technology for use on commercial vehicles, TTTech Auto is also investing in innovative new solutions such as autonomous driving systems. This allows them to better serve the needs of their customers while staying ahead of industry trends.
By continuously forming new partnerships both within and outside of South Korea, as well as expanding their solutions-oriented platform offerings and R&D efforts, TTTech Auto is strengthening its relations to carmakers in South Korea while simultaneously forging relationships across multiple continents.
Through these initiatives they are amplifying their position in the industry by demonstrating considerable capabilities in shaping mobility solutions both today and preparing for tomorrow's futuristic technology.