Twitch is an online streaming service launched in 2011. It was a new genre of a platform at the time. It is a platform for gamers, artists, and vloggers to live stream their gameplay and daily activities. Some people make their living by streaming videos on Twitch, so you can understand what kind of big deal it is. People love this platform to pass their free time and to watch the live gameplay of the world's best players. There are multiple languages used on Twitch by its users. 
We will examine the ratio of different language usages later in this section. But the majority used language is English, of course. As an international language, it is not surprising to see it at the top of an American streaming service. But that does not mean there are only English users; there is a huge percentage of Spanish and Portuguese users on Twitch. You can spend your time on Twitch making new fans from all over the world. If you also want to stream in English but want to improve your speaking, be sure to check out English Tutors by AmazingTalker. They also have Spanish tutors.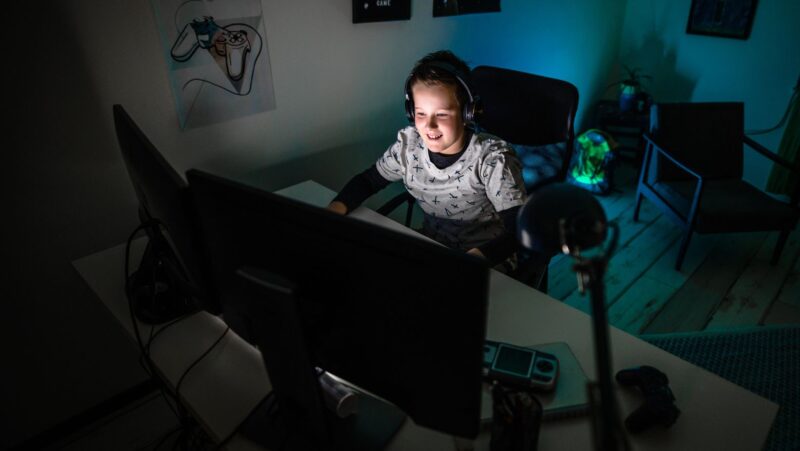 English 
To this day, English is the most commonly used language on Twitch. It is an American streaming service, so you might think that is natural, but your calculations are wrong. Twitch is available in every country, so anyone can stream their content there. However, English is an international language, so everyone tries to stream in English to gain more viewers from around the globe. It has 55.97% of English users and the number is 1,190,160 on average. There are nearly 50,318 English channels on Twitch, which is a huge number to see.
Spanish
After English, the most-streamed language on Twitch is Spanish. This Latin language has held its place in second place for a long time now. The number of viewers and channels is increasing day by day. The ratio of Spanish users to English users is not comparable, though. Despite being the second most-streamed language on Twitch, it holds only 11.31% of users. English, on the other hand, accounts for 55.97% of the total population on Twitch. Spanish has 258,850 users on average, on the other hand, English has 1,190,160. Also, there is a huge difference in channel ratios. There are 9,730 Spanish channels and 50,318 English channels. You can see the differences now.
Portuguese
The Portuguese take third place on Twitch. It is the Latin language which has a good number of speakers in the world after English and Spanish. In Twitch, they also come after English and Spanish, which is very interesting. Only 6.77 percent of Twitch users prefer Portuguese, which ranks third. You can understand how much English is taking up since other languages' ratios are so small compared to English. It has 173,813 Portuguese users and 5,276 Portuguese channels on Twitch. They simply cannot be compared to English. 
French
The language of romance holds number four in the list of most-streamed languages on Twitch. There are 153,749 French users and 4,518 French streaming channels on twitch. French is hard compared to the other languages in this list. Some pronunciations sound similar, which is a great problem for streamers and viewers. So many of the streamers choose to stream in English to gain more viewers from every corner of the globe. It does work but reduces the number of French users on Twitch. The way things are going, in the future, it could get lower than this.
German
Last in our list and number five in the most-streamed languages on Twitch is German. The number of German streamers on Twitch is low, so it is natural to be at number five. They have 5.97 percent of the user base, which is extremely low when compared to English. The average number of German viewers on Twitch is 153,192, and there are 4,406 German channels. Many of them are world-famous for gaming. German streamers have gained a good reputation for playing in ESL tournaments and winning international prizes. If the number of German streamers increases, there will be more viewers and it will surely uplift the number.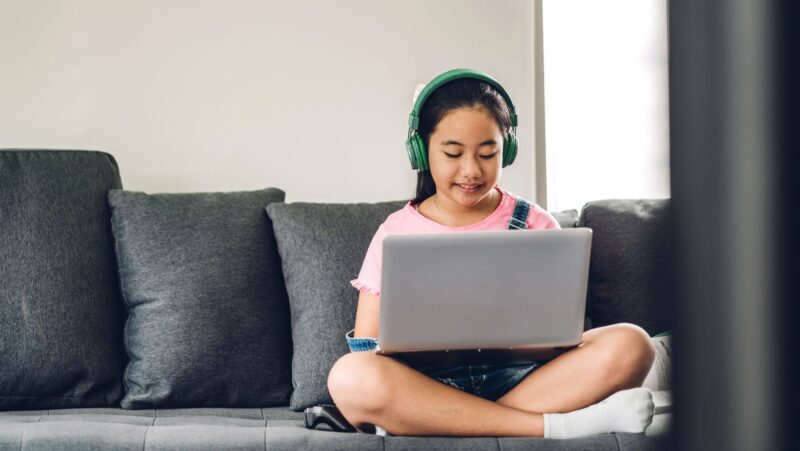 Conclusion
At the end of the day, English has the highest number of simultaneous users in the world. That means streaming in English will get you more viewers and fans than streaming in any other language. If you want to stream on Twitch, it is recommended to stream in English. Believe it or not, streaming in English will get you more viewers than streaming in other languages. If you don't know English properly or want to improve your English skills, you can learn it from AmzingTalker. They have the best tutors and affordable courses you can learn from.