Overview of Acquisition
Palo Alto Networks recently completed the acquisition of Cider Security, a cloud-native platform designed to help organisations manage their cloud deployments securely. This acquisition marks Palo Alto Networks as a leader in cloud security.
With this acquisition, customers of Palo Alto Networks will get access to Cider Security's platform, which offers powerful cloud security capabilities.
Let's dive into the details of the acquisition and what it means for Palo Alto Networks customers.
Overview of Cider Security
Cider Security, acquired by Palo Alto Networks earlier this year to ensure that customers have an even more comprehensive and sophisticated security solution, is an intelligent cybersecurity platform provider. This platform provides real-time application and infrastructure vulnerabilities and automates vulnerability prioritisation and response. In addition, cider Security relies on AI-powered analytics technology to quickly alert security personnel of security risks presented by unknown applications, known exploits or new zero-day discoveries.
The integration of Cider Security's technology allows Palo Alto Networks' customers to automatically detect and remediate threats posed by both known and unknown applications. With a higher level of visibility across cloud deployments, their customers become better equipped to identify application vulnerabilities while reducing risk by proactively detecting emerging threats and responding rapidly to incidents. This ensures that customers have a secure environment from which they can freely move their business objectives forward without fear of breach or data loss caused by cyber attacks.
Why Palo Alto Networks Completed the Acquisition
Palo Alto Networks recently completed the strategic acquisition of Zingbox, a leading Internet of Things (IoT) and operational (OT) security company. The acquisition establishes Palo Alto Networks as a global OT and IoT security leader. In addition, it enables customers to extend their existing Security-Fabric platform to secure critical infrastructure and industrial networks, often subject to harsh conditions or remote access.
The acquisition of Zingbox provides Palo Alto Networks customers protection against advanced threats targeting unstructured and structured data in mission-critical industrial networks. This includes securing automation systems in production facilities such as manufacturing lines, equipment storage areas and industrial energy management systems. It also involves extending the Security Fabric platform to monitor OT networks for persistent threats, viruses and abnormal access by implementing more comprehensive threat prevention strategies across the IT/OT boundary.
To protect customers' operational technology (OT) deployments from cyber threats while maintaining peak operational performance and safety standards, this acquisition will arm companies with solutions that include an industry leading IoT analytics engine coupled with an AI-driven learning capabilities for real-time monitoring across multiple layers of hardware, software, applications and services in the customer's environment. In addition to threat analytics solutions for mission critical infrastructures, the integration will also provide improved insights into security posture changes over time by replicating information from customer environments in physical network form factors and virtualized environments through "network slicing" techniques.
Palo Alto Networks Completes Acquisition of Cider Security
Palo Alto Networks recently acquired Cider Security, an artificial intelligence-based security platform. The acquisition could provide Palo Alto Networks customers various benefits, from increased protection from modern cyber threats to a more streamlined security process.
Let's take a closer look at some of the potential benefits of this acquisition.
Improved Security Solutions
The Crypsis Group, Inc. (Crypsis) acquisition by Palo Alto Networks means customers can now benefit from an even stronger security platform and improved incident response services. Crypsis offers comprehensive security services and solutions that allow organisations to manage risks and respond to incidents quickly and effectively. With the acquisition, Palo Alto Networks can broaden their portfolio of best-in-class advanced security capabilities for government, commercial, and healthcare organisations.
The acquisition provides customers with access to additional resources for managing the complexity of their security needs in the face of increasingly sophisticated cyberthreats. As part of the transaction, Palo Alto Networks is bringing on the Crypsis team who have many years' experience in incident response, threat hunting, and digital forensics to ensure customer success throughout the incident response process. In addition, customers will benefit from a comprehensive set of advanced cyber capabilities such as threat modelling, cyber reconnaissance attacks simulations, strategic baseline assessments, analytics and intelligence gathering.
By leveraging these integrated services and solutions, customers will be able to better detect threats, proactively respond to incidents, improve reliability, and improve overall security posture. Through this enhanced platform, customers can confidently prevent malicious activities, respond quickly to any suspicious changes or behaviours and actively discover unknown threats whether internal or external.
The improved integrated suite will provide a risk-based defence strategy enabling customers to prioritise weak spots across assets and plan custom strategies tailored to specific assets within the customer environment. Additionally with Crypsis's expertise in digital forensics customers can trust they are equipped with proper tools necessary for them to get ahead of any potential future threats.

Enhanced Visibility and Control
The recent acquisition of Aporeto, Inc. by Palo Alto Networks provides existing customers with even more tools to help them stay secure. The Aporeto security solution enhances customers' visibility and control over their environment throughout the cloud native journey. This integration allows Palo Alto Networks customers to manage tier 1 applications and workloads across multiple cloud platforms while delivering continuous security as they move up the stack.
Aporeto offers advanced micro-segmentation capabilities that allow organisations to define granular access rules within a network segment, such as between users, inside containers and virtual machines running on public clouds like Amazon Web Services (AWS) or Google Cloud Platform (GCP). These micro-segmentation capabilities enhance visibility and control by providing increased actionable intelligence about enterprise traffic behaviour at both north/south and east/west communication paths for multi-cloud environments based on digital identity and other user context. Aporeto also provides an enhanced enforcement model that can be implemented at scale quickly. Hence, organisations can easily manage workloads across multiple cloud domains with a single set of policies.
The combination of Palo Alto Networks' Next-Generation Firewall (NGFW) solution with Aporeto's micro-segmentation technology gives customers the ability to quickly identify threats before they disrupt while also improving insights into distributed systems, containers and virtual machines — all beneath one simple console that provides complete visibility into what is happening in real time in an enterprise network at any given time.
Increased Automation and Efficiency
Palo Alto Networks' acquisition of Secdo equips customers with an even more comprehensive solution to improve their security posture, operations efficiency, and incident resolution speed. Secdo's automated incident orchestration capabilities and PAN's orchestrated response technology allow customers to quickly and efficiently remediate security incidents.
Customers can now leverage the automation provided by Secdo to ensure that only legitimate changes take place in their environment by intelligently correlating alerts from multiple sources in SILOed infrastructures. As a result, when a suspicious or malicious event is detected, it will be handled automatically and in real-time before any security breach or data loss occurs. In addition, with the centralised view of all available app-, end-, cloud-, and network-components, organisations can quickly detect threats as they emerge while monitoring activities more effectively at scale.
Moreover, using automated investigation processes makes it easier for IT professionals to quickly identify and address issues that could seriously impact an organisation's security posture. As a result, customers are empowered to respond faster and more effectively when faced with a potential threat – resulting in increased efficiency and decreased human resource requirements—at scale.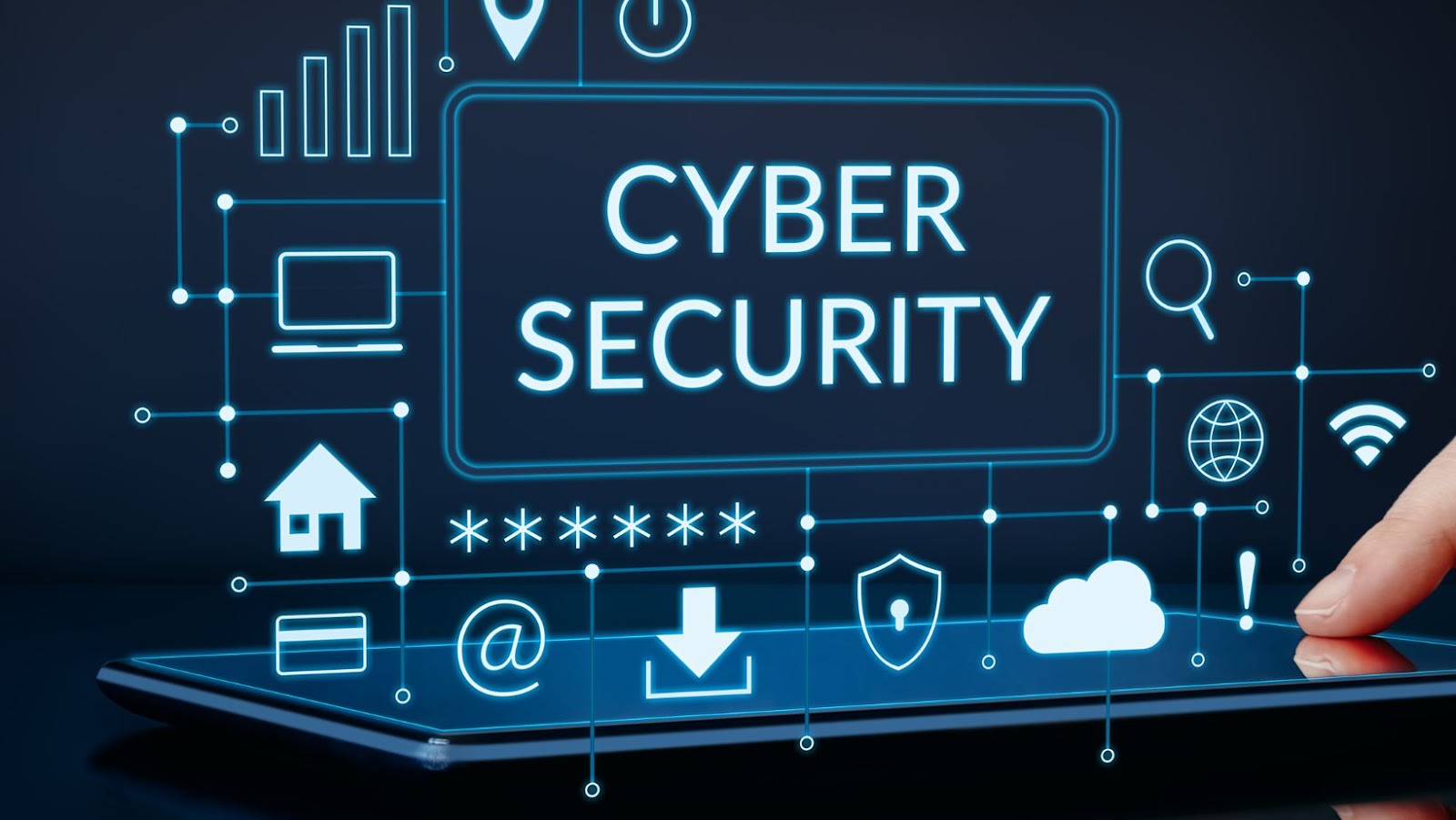 Impacts on Existing Customers
Palo Alto Networks (PAN) recently completed the acquisition of Cider Security, making PAN the leading cloud-delivered security platform. The acquisition will have impacts on the existing customers of PAN.
This section will discuss the advantages of the acquisition for those currently using PAN's products and how they will be affected shortly.
Improved Security Posture
Integrating the Prisma Access solution into Palo Alto Networks' cloud-delivered security portfolio offers existing customers a more comprehensive and seamless end-to-end security operations and protection for remote workers, users in branch office locations, and offices everywhere. This unified approach to security means customers can improve their overall security posture efficiently and cost-effectively by offering expanded visibility and granular control of all their critical assets with a single solution that streams data into one central repository for greater context and faster response. Prisma Access also allows customers to extend their ability to correlate threats from endpoints on the LAN or WAN to the cloud, achieving an even greater threat detection, investigation, and response level.
More specifically, by integrating with Palo Alto Networks' application aware next-generation firewalls (NGFW), CloudGen Firewalls (CGFW) or GlobalProtect™, existing customers have access to advanced capabilities such as:
Network monitoring of users connecting through Prisma Access
Identification of malicious activities on corporate devices associated with organisation accounts accessing corporate network resources through Prisma Access
Granular access control at each device level obtained by integrating with GlobalProtect enterprise SSO (Single Sign On)
Enhanced mobile experience via single app deployment that enables IPsec VPN on user devices and full reconciliation of traffic/activity logs against each session observable directly from the Prisma Access dashboard.
Increased Visibility into Network Traffic
The acquisition of RedLock will enhance visibility into network traffic and help organisations uncover misconfigured public cloud resources, detect abnormal user behaviour, detect potential data exfiltration attempts, and identify threats such as ransomware. In addition, with RedLock's Cloud 360 platform in the mix, customers of Palo Alto Networks will have increased visibility into cloud deployments—from their on-premises networks to the public cloud of their choice—making it easier to monitor for malicious activity and create policies to prevent future attacks.
The platform also provides more advanced machine learning capabilities compared to existing firewall solutions available on the market. This means that customers can detect threats before they occur, helping them stay one step ahead of attackers constantly evolving their tactics. Additionally, they can gain real-time alerts on suspicious behavioural activities within their networks and data stores so that timely corrective measures can be taken to minimise risk.
Together with Palo Alto Networks existing technology, RedLock's Cloud 360 platform helps customers gain complete control over access and activity in their environment for even greater assurance of security posture across all cloud deployments.
Enhanced Automation and Efficiency
In its effort to provide enhanced automation and efficiency, Palo Alto Networks customers can now access a more integrated platform. The acquisition of Cortex – the leading provider of public cloud security services – will enable Palo Alto Networks to expand its capabilities, with capabilities such as cloud-native workload protection and automated cloud operations. This will further streamline security operations, enabling users to quickly scale their infrastructure and deploy secure solutions faster.
Additionally, with the acquisition of Prisma Cloud, Palo Alto Networks customers can expect better visibility into their existing infrastructures as they look to protect their data both on-premises and in the cloud. With heightened visibility enabled by this integration of solutions, users will be able to gain quick insights into the activity taking place throughout their environment which can in turn be used to improve security posture.
Future Plans
After Palo Alto Networks announced that it had completed the acquisition of Cider Security, customers of Palo Alto Networks are wondering what this means for what's in store for their data security.
As part of their plans going forward, the company will be integrating the technology from Cider Security into its products and services, while also seeking to leverage Cider Security's threat research capabilities.
This acquisition marks a significant milestone for Palo Alto Networks, and customers should expect to see even more innovations in their data security solutions.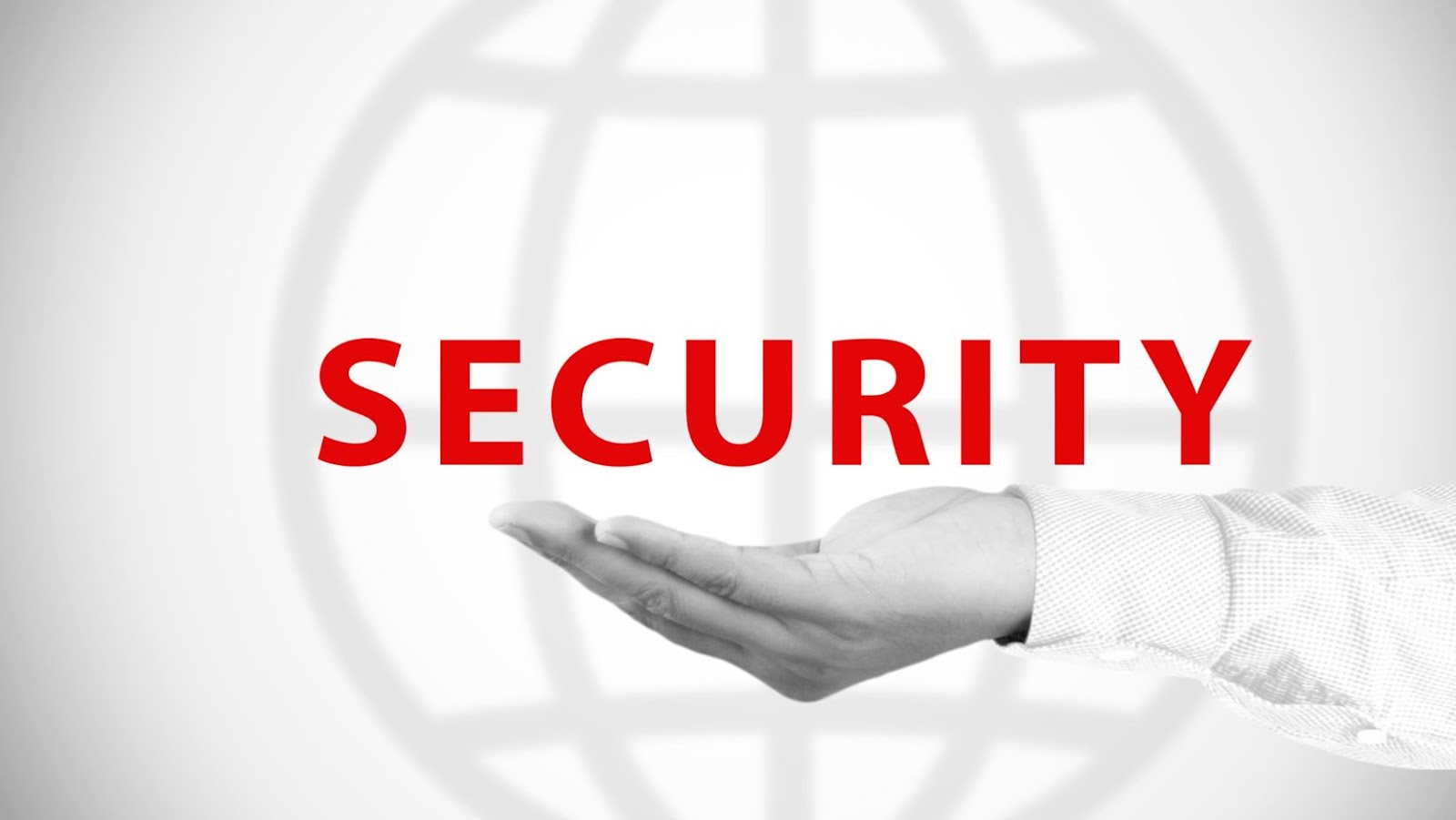 Integration of Cider Security Products
The acquisition of Cider Security will allow Palo Alto Networks to accelerate its product portfolio integration, tapping into its robust set of cloud-native networking security controls and services. Benefits to customers include:
-Unified visibility across all workspaces, including at the application level, for more effective management and control of traffic and security.
-Secure access to applications across the wireline and wireless networks with per-application access control for granular control over users' access privileges.
-Access to complete Cloud Access Security Broker (CASB) services from Cider that provide complete visibility into cloud applications and team collaboration activities to protect sensitive data that may reside outside organisational firewalls.
-Integrated endpoint protection capabilities that protect devices with an intelligent layered approach, helping prevent unauthorised access or malicious activity.
-Automated threat detection and response approaches that provide inline protection against malicious files, malware, botnets, phishing attacks, advanced persistent threats (APT), etc., utilising machine learning algorithms for advanced threat surveillance.
-Incident monitoring for complete security operations centre (SOC) visibility through enhanced analytics tools built on big data technologies from Cider's portfolio of products.
-Managed services offering tailored security approaches through managed service providers in order to maximise the impact of their investments while optimising their resources in terms of cost and time savings.
New Product Offerings
The recent acquisition of technology from Aporeto will allow Palo Alto Networks to provide customers with enhanced proactive security platform capabilities. This includes the introduction of new software-defined segmentation and secure access control capabilities as well as improved application security and visibility for public cloud environments.
With these new product offerings, customers now have an opportunity to take advantage of tighter network access control and create a more adaptive security posture.
Palo Alto Networks expects the integration to be complete by mid-year 2021. It is committed to providing customers with a seamless transition from their existing solutions into the strengthened Palo Alto Networks portfolio. As a result, customers can look forward to increased enterprise safety while leveraging the performance, agility, and ability they need to manage today's cyber threats more effectively.
Expansion of Security Solutions
The acquisition of Red Lock by Palo Alto Networks will enable customers to acquire more advanced security solutions for their organisations. With the acquisition, customers will be able to receive the security tools and services needed for protecting their cloud environments on multiple public clouds, including Amazon Web Services (AWS), Google Cloud Platform (GCP), and Microsoft Azure. As a result, customers will not need to maintain separate systems for each cloud platform.
Moreover, Palo Alto Networks' additional security solutions that come with acquiring Red Lock can help customers extend the protection of their organisation's data outside of their existing solutions. This extension is important because the traditional IT security approaches cannot protect against sophisticated threats and other malicious activities in these increasingly complex digital landscapes. Palo Alto Networks' expanded security solutions provide powerful threat protection capabilities, visibility into users' activities, asset-level mapping and tracking, suspicious or malicious activity investigations, threat alerts and defensive mechanisms that enhance existing controls.
It is worth noting that this expansion of security solutions also strengthens its current pivot toward edge technologies such as IoT devices and mobile devices which are becoming increasingly prominent in today's digital world. In addition, by unifying services on a single platform using advanced analytics technologies like AI/ML, customers can better monitor their environment across multiple public clouds at scale efficiently with fewer personnel involved in dealing with cyber threats and potential associated concerns with them.
tags = Palo Alto Networks, Cider Security, cloud-native application protection platform, Software Composition Analysis, Prisma® Cloud platform, tel avivbased cider devops 32m globalkearyventurebeat, Nikesh Arora, Cloud-Native Application Protection Platform, AppSec