Love gaming?
Take your gaming experience online and flaunt your knowledge, talent, and skills by creating a gaming channel. But easier said than done!
73% of YouTube gamers love watching how others are playing.
There are over 1,000 online gaming players with more than 1 million YouTube subscribers.
According to a reliable source, approximately 200 million people are on YouTube watching or searching for gaming videos every day.
Playing online games is intense and is enjoyed by millions of people. However, several YouTubers are already dominating the gaming space. So, you need to think out of the box to break into the YouTube frenzy. But that doesn't mean it's impossible. Building a gaming channel becomes much easier when you focus on your audience's taste, trending opportunities, the best tools with editing capabilities, intro and outro video templates, and the ease of going viral on digital channels. The online gaming industry is almost $160 billion, and there is no stopping it.
Gaming is highly competitive, and it isn't a piece of cake to start your gaming channel on YouTube. Here we will help you with some of the basic tips and techniques that you can apply to get there!
Follow These Steps to Set Up Your YouTube Gaming Channel
Here are some valuable recommendations and guiding steps that you must follow to have a thriving gaming channel on YouTube.
Step 1 – Know Your Goals and Identify Your Audience
To make your videos entertaining and engaging, identify the objective of making these videos:
Do you want to educate your audience?
Do you want to entertain your audience?
Are you revealing some secrets about a game?
Is it a review or a reaction gaming video?
Are you making these videos to grow your channel?
Your answers depend on the audience you are targeting. Your research, the tools you would be using, and video making format all depend on your goals and your audience. Here are some tips you must follow:
Check out what others are doing that is going well for their channels – do thorough research on the top gamers.
Follow trending gaming news, culture, game themes, or anything that adds something positive and targeted to your content strategy.
While creating your videos, you need to be informative in your approach. So, keep your video tutorials crisp and interactive.
Focus on the content instead of having the game's menu screen pop up while you're talking.
Use gaming video titles to assure viewers, and should be done early and often.
Create a strong intro and an outro for each video.
Join online gaming communities to come up with ideas for new videos and use different episode video titles.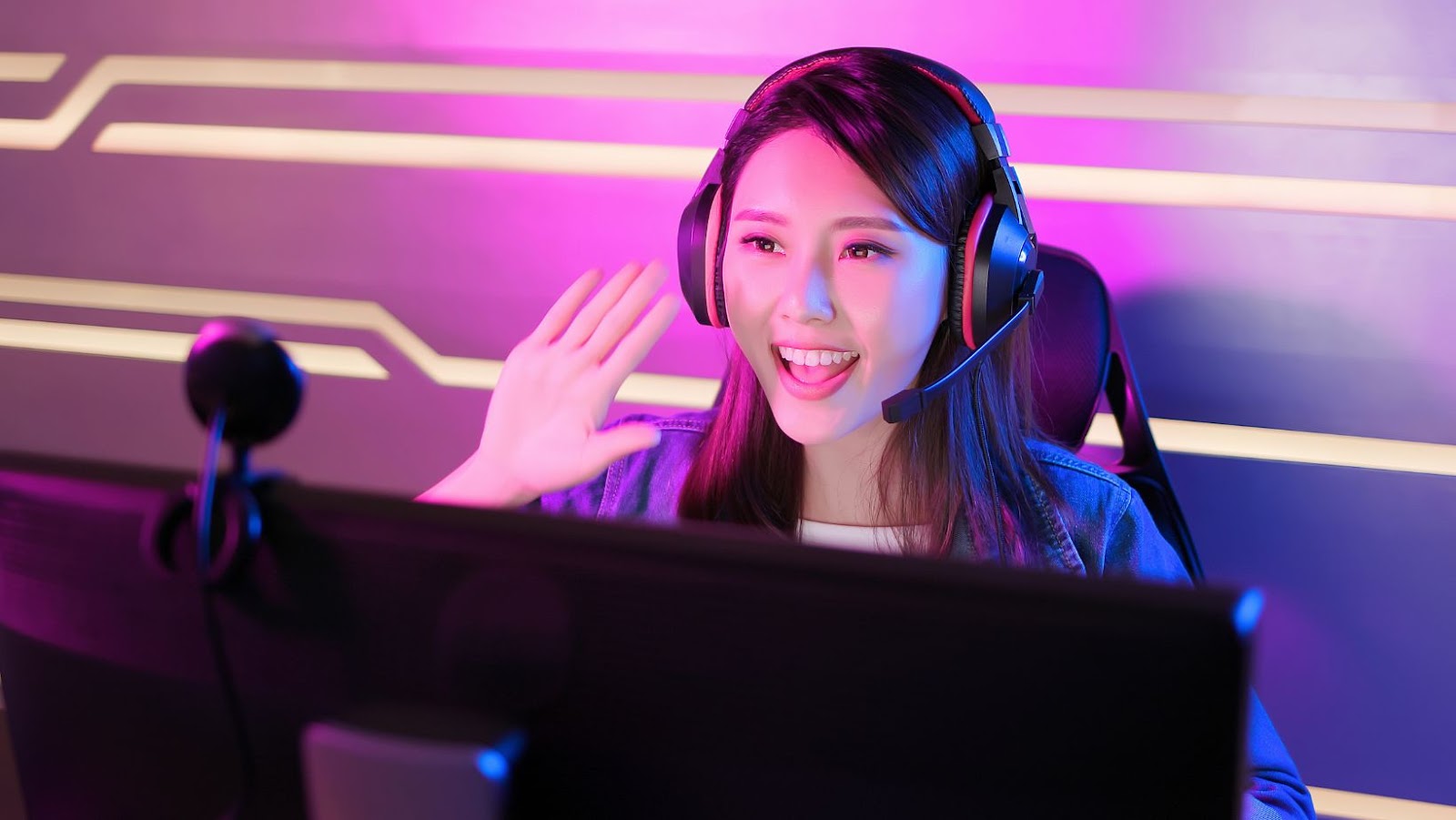 Step 2 – Shoot Your Gameplay
You don't need a professional video maker to help you create your videos. Multiple applications can be used to curate, save, and edit gaming videos. Invest more in the right tools, and you will get there soon. Here are some tips that will come in handy when creating your gaming videos:
You can record videos on your laptop screen and share them with your audience. For a successful YouTube gaming channel, you must be present in the video to build a direct relationship with your audience. You can use a webcam or a digital camera to shoot.
Use a superior quality microphone as a great tone of voice keeps the audience coming back. Hard-to-hear or harsh sounds distract the audience.
Use viable screen capture software to help people see what you're doing on your screen and understand your objective.
Invest in proper lighting fixtures that help eliminate on-screen glare and awkward shadows to keep your videos looking professional.
Invest in a green screen that will help you project a good background for high-quality video.
You cannot miss out on a good intro and outro for your YouTube game channels. Use an outro maker for essential branding and for keeping your video introductions and conclusions engaging and concise.
Use content wisely! Make sure that the description and title of your video convey your message to your audience. Sentence or title words should be pronounced frequently over a long period.
Step 3 – Choose Your Video Editing tool Prudently
Choose a suitable gaming video editor who can help you build the foundation for creating high-quality, professional, and engaging gaming videos. Make a strategic plan for video editing using a systematic and structured plan. Here are some staple points you must consider:
Color customization – Modify the look of your gaming video and make it more attractive using video effects, adjusting contrast and brightness, and correcting colors. Tweak the saturation and then confirm the changes.
Gaming Videos can be very long. We recommend that you post gaming videos longer than 1-1.5 minutes. Split large videos into multiple sections and eliminate sections that are not required.
Add transitions, graphics, animations, and effects as you split large game videos into parts. Of course, it adds professionalism using sophisticated filters and gives your game recordings an eye-catching look. The ending of the gaming video can be an outro video where we can use various outro video templates to establish a proper finish to a good gaming video.
Add relevant sound and voice comments using a high-end mic, as uploading gaming videos without sound is certainly a bad idea. Engaging music should be added in the background or during the game to raise the energy level and mood of the audience. Make sure it's appropriate, royalty-free, and in line with the flow.
Step 4 – Post Your Gaming Video on Your YouTube Channel
Grow your YouTube channel by adding a huge variety of gaming videos. Use YouTube's sophisticated algorithms to complement the basic technology. For beginners, we recommend sticking with one game and uploading short, crisp, entertaining YouTube short videos to get more views.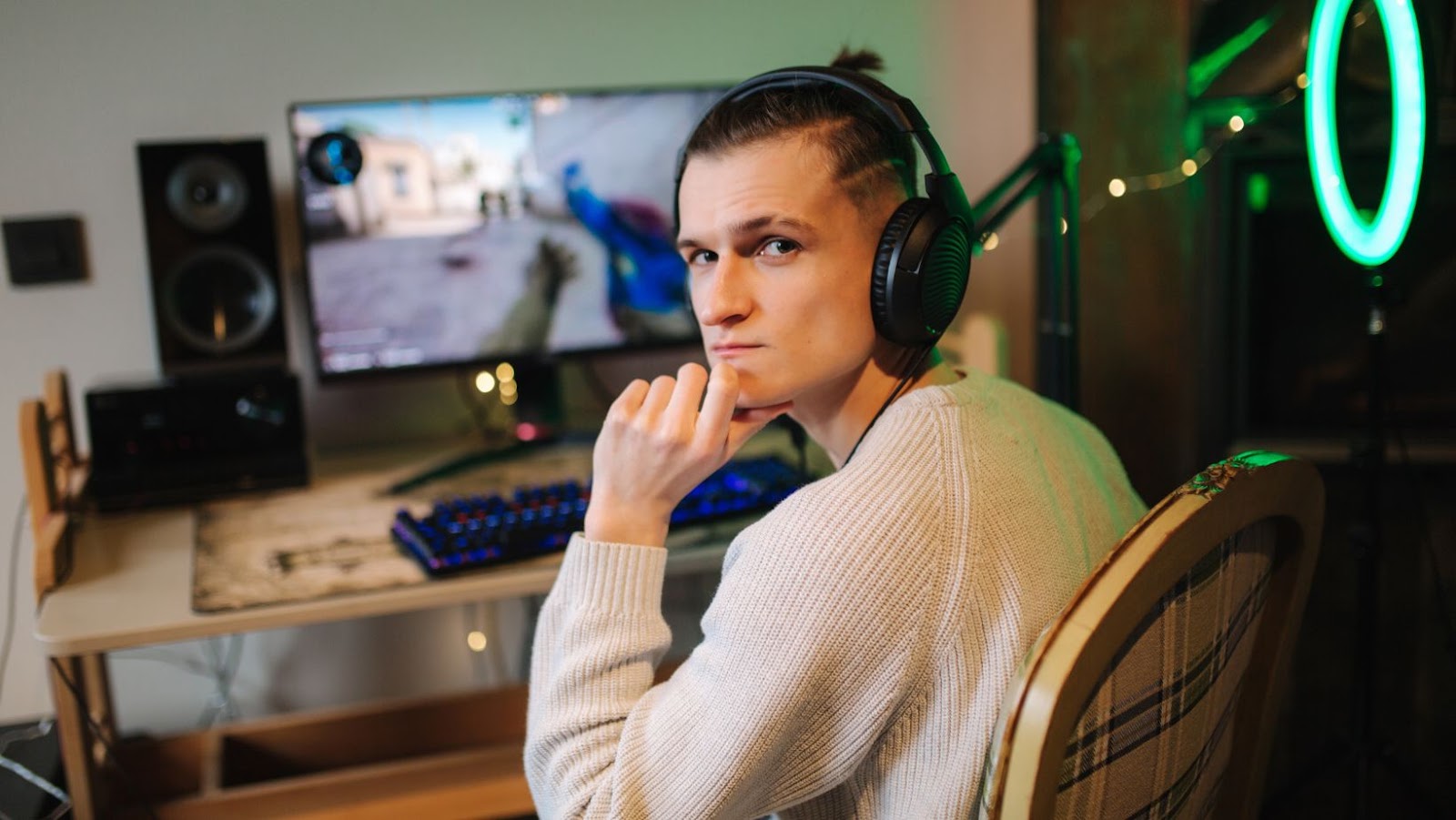 Start with a few hundred subscribers and grow your gaming channel by streaming a video to YouTube consistently. Creating game content daily or posting weekly videos to YouTube is essential to getting substance to the right audience. Here are some tips while you are uploading videos on your YouTube channel:
Add attractive hashtags, thumbnails, and titles to your gaming videos to persuade individuals to take advantage of game uploads.
Don't forget SEO and use keyword-enriched text and content on your YouTube gaming posts.
Add a relevant CTA and guide your audience on how they can know more about your channel or information that can take viewers to your social media handles.
Conclusion
Creating a gaming channel on YouTube is very simple – the problem is maintaining and growing it. The idea is to increase the number of subscribers on your channel and make people like what you are posting. Everything boils down to the content you choose to post for people. Your gaming channel attracts a lot of competition, so you must maintain your patience and consistency to be part of the top gamers.
Create consistent and compelling content, and partner with other YouTubers to grow your audience. Having a great PC or laptop to build your content with also helps. Unless you're live streaming, you'll need a decent video editing tool to trim unwanted footage and mix audio. So, get ready to meet the challenges of playing games, grow your audience, and reign YouTube with a fantastic gaming channel of your own.